As an Amazon Associate, we earn from qualifying purchases. This means that if a reader clicks on a link or an image of the product, we may receive a commission. There is no additional cost to you — it helps pay for hosting and server costs. And it does not affect the quality of the content, as we always recommend our readers the best sources.
Put aside the compatibility (a bit less flexible than Amazon Alexa), Google Assistant is probably the best digital assistant on the recent market. Being integrated with such smartest virtual assistant, Google Home is promised to deliver much greater improvements to your smart devices, which makes it much more than any ordinary speaker.
If you're using this device or you simply have an interest in it, let's take a look at top 14 best accessories for Google Home.
1. iHome ISP100
The iHome ISP100, like other Wi-Fi smart plugs, lets you turn all of your electronic devices on and off via voice commands or smartphones. It's compatible with Google Assistant, Alexa, Apple HomeKit, Nest, IFTTT, SmartThings, and Wink.
What makes it stand out from the crowd is the ability to withstand elements. The device comes with a three-prong outlet connected with a 6-inch cord for excellent durability and two LEDs for status indication. Even though it is not rated for water-resistance, the box can effectively deal with dust and humidity.
The only downside is the slightly expensive pricing and the fact that it only has one outlet on each plug.
2. August Smart Lock Pro
Have you ever had the anxious feeling when you cannot remember whether you locked your door or not? It's quite annoying, especially when you're busy at your office or trying to fall asleep after a long day of work.
With August Smart Lock Pro, you can ask your Google Assistant to check it for you. In case you haven't locked your door yet, a simple voice command or a tap on your smartphone would be enough to close the door. On top of that, it's quite easy to install the August Smart Lock Pro. Also, the device comes with convenient auto-lock and auto-unlock features that could be helpful if you're a forgetful person.
One big missing feature is that it doesn't have an alarm like most other smart locks.
3. Anova Precision Cooker
This product is created to help you cook better meals, but of course, the dish won't be going to taste like when it's in a five-star restaurant.
The Anova Precision Cooker works like a smart sous-chef. It can help you in normal cooking tasks, such as checking and controlling the temperature. You can also ask it for how long you have been cooking, or monitor how much time left on the timer, etc.
All of those can be done with the Anova Precision Cooker and a good Wi-Fi or Bluetooth connection. On top of that, the device is easy to use and won't take up much of space in your kitchen.
One major drawback that you might all notice is that it can only work on deep pot and not your normal frying pan.
4. Philips Hue Lights
If you're looking to build a smart light system on your house, the Philips Hue White Starter Kit would be a great help. It comes with colorful and dimmable light bulbs that can be controlled using any smart-home assistant system, including Google Assistant.
Moreover, you can adjust the light colors and their brightness using the Philips Hue App. There are millions of colors and shades of white light for you to choose. Everything just depends on which colors you want and how intense they are.
5. Chromecast
A cool feature on Google Home that we all love is its capability of streaming contents to a connected device. The Google Chromecast, which is a compact device that can connect to your TV, laptop, or any other monitors using an HDMI cable or a Wi-Fi network. Now, depending on your preferences, you can choose to play your favorite movies or MVs on any display device.
6. TP-Link Smart Plug Mini
This smart plug from TP-Link is a convenient, inexpensive accessory for Google Home to control all of your electrical devices. Once you connect it to a charger, coffee-maker, fan, or lamp, you can magically turn those devices into smart ones with a simple voice command. Moreover, the smart plug comes with an energy monitor for activity tracking.
In terms of drawbacks, the status light is painted in white but located on a white surface, so it might be pretty hard to read it from a distance. Besides, the reset button is poorly-made because you can easily activate it with a slight impact.
7. Samsung SmartThings Hub
It's a simple and compact smart hub that can control many smart home devices around your home. Plus, the device does work well with Google Home, meaning that your voice command will be its priority. Moreover, you can install a third-party logic on Samsung SmartThings Hub with ease. What benefits users the most is that there will be no extra cost for monthly usage fee.
What about the downside? You might find it quite hard to get used to the device as its SmartThing app is pretty messy.
8. Nest Learning Thermostat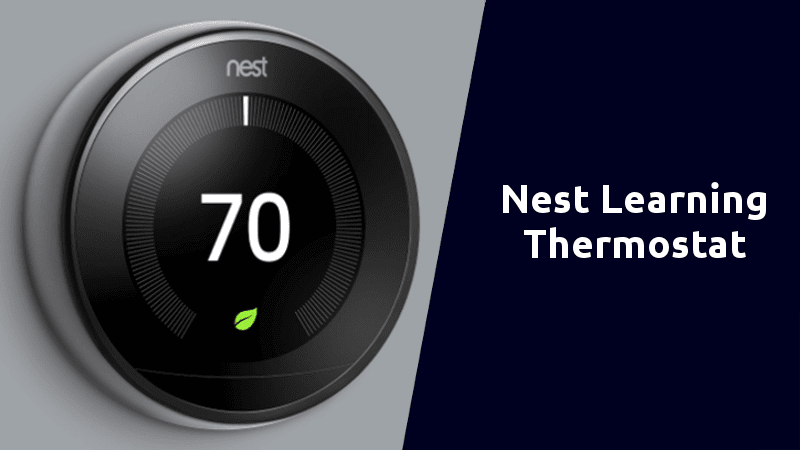 What to do when you're feeling too hot or too cold? Quite simple is it? Just go to your thermostat and change the temperature. But what if you don't want to perform such boring manual task over and over again? The Nest Learning Thermostat will automatically adjust the temperature as how much you like it to be.
And the best part, it will "learn" from your habits to come up with the most suitable settings. You can save different custom settings for each person in the family. The large display will provide all the necessary information regarding your house's temperature and humidity.
One small downside is that the device doesn't work with Apple HomeKit. But since Google Home is what we care about, it won't be a matter anymore.
9. Ring Video Doorbell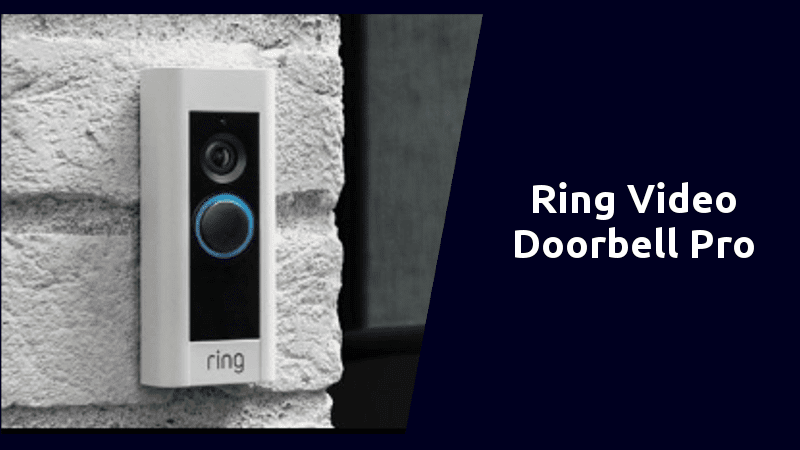 The Ring Video Doorbell delivers high-quality records of what's happening at your front door. No matter where you are, all you need is a smartphone and a good Internet connection.
The device will connect to your smart home system and stream the images of your house's front door right to your phone. Plus, the doorbell is battery-powered, meaning versatile placement. On the other hand, security screws are quite poor as they are easily stripped.
10. iRobot Roomba 690
This new vacuum robot from iRobot comes at relatively high price, but still quite reasonable when compared to other iRobot products.
On top of that, the Roomba 690 offers many cool features, such as clean-up schedule, auto-charge, and a complete 3-stage cleaning program. You can choose to either control it via voice command or using your smartphone (mobile app included).
11. Logitech Harmony Remote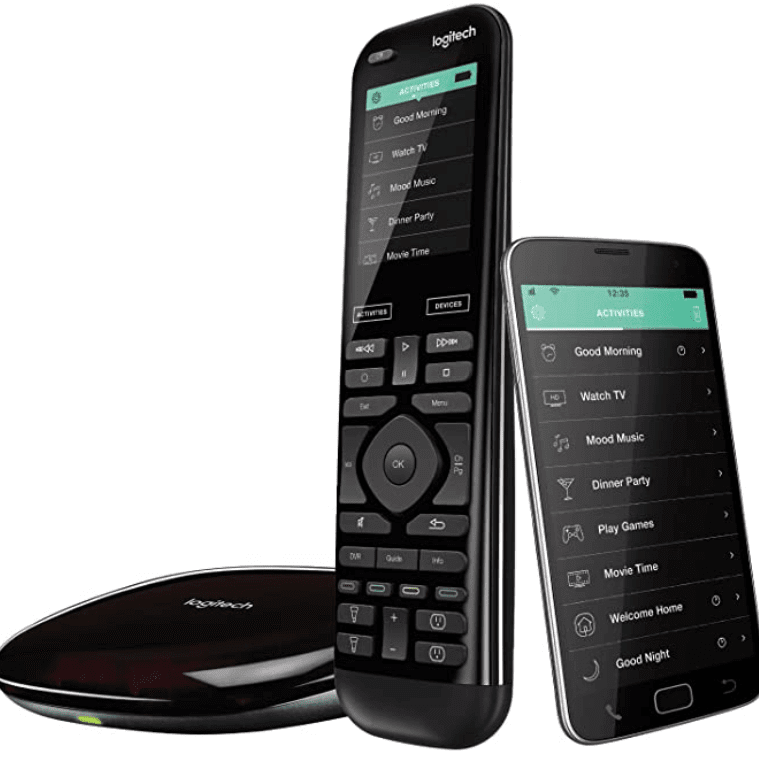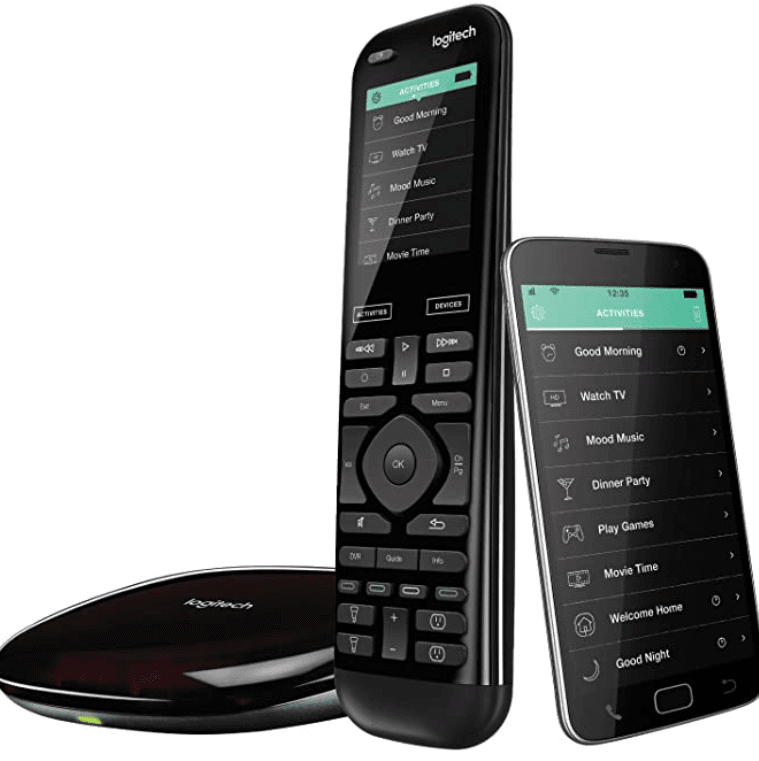 This incredibly smart remote allows you to control your entire home entertainment system with voice. It only takes a simple set-up at first, and once it's done, you will have access to not only your TV but also other ancillary devices.
In addition, the device comes with a dedicated smart home button for quick connection. However, because of a pretty large size, the remote might feel a little heavy for certain individuals.
12. TP-Link Multicolor Smart Wi-Fi LED Bulb
It's a great lighting option for your house. The TP-Link Multicolor Smart Wi-Fi LED Bulb comes with a ton of awesome features. Unlike the Philips Hue lights, you won't need a hub to connect the bulbs to your system. Instead, they're connected directly to your Wi-Fi network. Plus, the energy-saving mode can reduce energy use up to 80% without brightness loss.
13. Chamberlain MyQ Garage Door Opener
This garage door opener delivers a more comforting lifestyle. Imagine you going home after a tough day at work, and it seems like even the remote control has turned against you.
With Chamberlain MyQ Garage Door Opener, all you need is a simple voice command through Google Home. The sensor will detect your voice pattern and open (or close) the door as you want.
14. Ecobee Switch+
It's a great energy-saving solution, especially for the smart ones. The Ecobee Switch+ will perform motion detect when a person enters the room and automatically turn on the light, so you don't have to. And if you're in a hurry and don't have time to turn off the light, well, you don't have to. The smart switch will turn it off for you.
Summary: 14 best accessories for Google Home
All of the devices in this list are carefully selected based on their convenience, compatibility, and quality to ensure that you receive the best accessories for Google Home. Let's check them out and leave your feedback below!