As an Amazon Associate, we earn from qualifying purchases. This means that if a reader clicks on a link or an image of the product, we may receive a commission. There is no additional cost to you — it helps pay for hosting and server costs. And it does not affect the quality of the content, as we always recommend our readers the best sources.
Human tends to feel scared or even threatened with things they don't have a complete understanding of, which isn't entirely a bad thing as it shows that there are rooms for improvements. Even though the idea of having autonomous vehicles running on every road is practical, not many of us are willing to try the new self-driving cars even when we can afford it.
Whether you love to have the one for you or not, here are top 10 best self-driving cars you can find today.
1. Tesla Model S
Being one of the first companies to introduce semi-automation cars, Tesla has received much attention due to their cutting-edge technologies. The Model S features an advanced autopilot system with 4 cameras and 12 built-in ultrasonic sensors, allowing the car to recreate the surrounding environment in 3D images with ease.
Moreover, such a self-driving mechanism is capable of handling your car comfortably with the self-centered feature which always keeps your car in its lane and can change the lane flexibly and safely when being instructed. It can also adjust the speed by automatically slowing down if there are obstacles ahead and resume to the previous speed afterward. Once you've arrived at your destination, just walk out of your car, and it will park itself.
Users who want to enjoy more convenient driving features can sign up for the Full Self-Driving Capability package which comes with even further autonomous driving. But keep in mind that this is just a beta function, and you must agree to all terms and take all responsibilities if something wrong happens.
2. 2018 Volvo XC60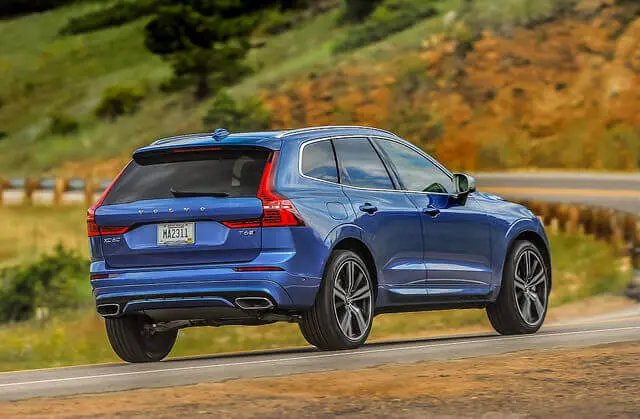 The 2018 model of the Volvo XC60 is one of the most advanced self-driving cars equipped with a large array of safety and autonomous features. The steering support can help avoid obstacles like vehicles, wild animals and pedestrians ahead of you even when you're not paying attention.
In addition, the Pilot Assist feature can manage all the breaking, speed and steering as long as you're traveling on a well-marked road. But because it comes with a semi-automation system, your hands must always remain on the wheel to take action if needed.
3. 2018 BMW 5 Series
BMW has completely redesigned their 5 Series with enhanced autonomous driving features. The car's new version can automatically perform perpendicular or parallel parking with no driver inside, which is super awesome for those who're in a hurry.
Moreover, drivers will no longer have to deal with heavy traffic alone as BMW 5 Series is equipped with the Traffic Jam Assistant to manage both steering and accelerations/deceleration activities. And like prevision cars, this 2018 version also comes with luxury and modern interior design which will surely maximize its convenience.
4. 2017 Mercedes Benz E Class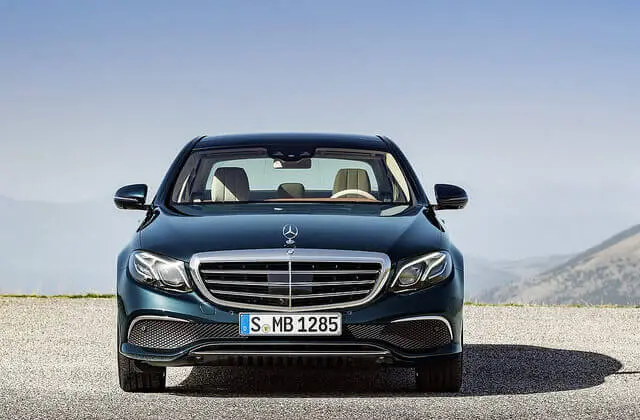 With the autonomous driving features package, Mercedes Benz E Class can perform automatically adaptive cruise control and lane keeping/switching. Built-in sensors can detect unoccupied adjacent lanes and measure distances between your car and the ones around it to come up with suitable changing of lanes. Moreover, the turn signal will be turned on itself whenever you're planning to turn left or right.
Although such a pilot program has significantly improved everyone's safety and conveniences while traveling, there are still compromises and improvements needed to be made.
5. 2018 Cadillac CT6
Cadillac has officially joined the autonomous car market by introducing their CT6 with the Super Cruise driving technology. The CT6 comes with all the latest technologies available in current self-driving cars with a system of radar and optical sensors, providing an accurate recreation of the surrounding environment.
On top of that, the LIDAR technology – used for light detection and ranging, enhances the ability to detect and calculate how far your car is from obstacles and other vehicles excellently. Other technologies, such as auto lane centering and adaptive cruise control, are also available.
However, as much as we would love for this to be applied widely, Super Cruise is only accessible on certain roads and highways. And the drivers are required to keep their hands on the wheel all the time. A monitor camera will be equipped on top of the steering wheel to check all driver's behaviors and make sure they're focused on driving.
6. 2017 Tesla Model X
If an SUV is your preference, then the 2017 Tesla Model X with a wide range of necessary utilities and convenient automation features would be a great choice. Like its cousin – the Model S, Tesla Model X is also equipped with the same advanced autonomous driving technologies.
In particular, the car comes with 8 cameras and 12 ultrasonic sensors, delivering accurate images of the surrounding environment. The set allows the car to make better decisions in various driving scenarios. Moreover, if you're driving down a highway, the car will look for the fastest lane and safely guide your steering to that lane.
In addition, drivers who purchase the Model X version will have the option to activate their driverless feature via an online update.
7. 2019 Audi A8
Although it isn't available yet, autonomous cars enthusiasts can expect awesome driving technologies from the German automobile manufacturer – Audi.
In particular, the 2019 Audi A8 is promised to bring an advanced system of laser, radar, ultrasonic and optical sensors to recreate the surrounding area in a detailed 3D map.
On top of that, thanks to the A8's Traffic Jam Pilot, drivers can now free their hands from the steering wheel for a certain period of time during heavy traffic and use that spare time to do other productive tasks. Your attention will only be required once the situation is too difficult for the car to handle.
8. Mercedes Benz S Class Electric
Tesla's Autopilot system can receive more attention, but Mercedes's Intelligence Drive system is not far behind. The advanced adaptive cruise control, steering assistant, and lane self-centering allow drivers to comfortably travel on the highways without having to keep their hands on the wheel all the time. However, there will be a slight notification after 12 seconds to gently remind the user to place their hand back on the wheel.
Moreover, to help the car keep acting as efficiently as possible, Mercedes equipped their S Class Electric with the Eco Assist technology. It can change the driving recommendations to incorporate speed limits, as well as follow distance, intersections and roundabouts, etc.
9. Volvo S90
Like other automobile manufacturers, Volvo has quickly presented their new generation of driverless vehicles. The Volvo S90 comes with the Drive Me program that allows drivers to enjoy autonomous driving in their daily traffic.
In addition, the car features an IntelliSafe system which consists of self-steering and speed control functions. All will be under the ultimate supervision of the driver. It is also one of the first to be on a testing program for autonomous street cars. However, the Volvo S90 is currently only available in the city of Gothenburg, Sweden and doesn't seem like it would be popularized anytime soon.
10. Genesis G80
As a luxury flagship from the famous Korean company – Hyundai, the Genesis G80 has truly proved Hyundai's ambition in delivering vehicles which are not only luxurious but also extremely smart. The car comes with emergency braking, lane tracking and adaptive control that can fully enhance your overall experiences.
Moreover, it is equipped with the premium suite of safety sensors, including high-resolution cameras and long-range radars so that you can enjoy every moment on the road with the Genesis G80.
Summary: Top 10 self-driving cars today
Tesla Model S
2018 Volvo XC60
2018 BMW 5 Series
2017 Mercedes Benz E Class
2018 Cadillac CT6
2017 Tesla Model X
2019 Audi A8
Mercedes Benz S Class Electric
Volvo S90
Genesis G80