As an Amazon Associate, we earn from qualifying purchases. This means that if a reader clicks on a link or an image of the product, we may receive a commission. There is no additional cost to you — it helps pay for hosting and server costs. And it does not affect the quality of the content, as we always recommend our readers the best sources.
In 2014, Amazon launched the first smart speaker, Echo, available for public use. Since then, more than 100 million Amazon devices have been sold. With the apparent market potential, other brands such as Google soon launched similar products. The Google Home vs Amazon Echo comparison has been ongoing since both brands have had their products in the market.
If you're looking to upgrade your home to a smarter system, then a smart speaker is needed. Both the Echo and Home devices are great options that can serve the general needs in a smart home. However, your final choice should be a system with features that are tailored to your specific needs. Here's a simple breakdown of the features and functionalities of the Google Home and Amazon Echo.
Google Home vs Amazon Echo
Overview
Google Home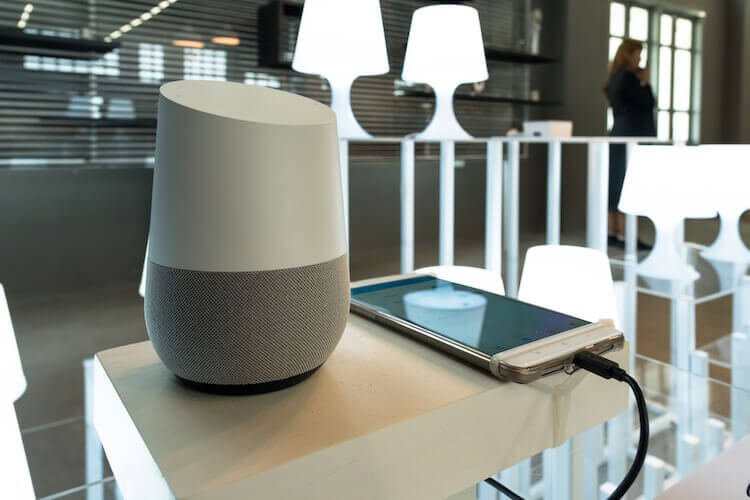 The Google Home range is a brand of smart speakers developed and sold by Google. It allows users to activate the Google Assistant using voice command. It allows for integration with other smart home devices, so users can control their homes with voice commands. The first Google Home product was released in 2016. By December 2018, it was reported that over 52 million Google Home devices had been sold.
Amazon Echo
Amazon launched the first home voice-activated assistant called Amazon Echo. It responds to "Echo", "Alexa", and "Computer". The Echo range contains several products with similar features and functionalities. As noted earlier, over 100 million products have been sold.
Features
Google Home
Hands free phone calls within the United States and Canada.
Integration with smart home devices
Voice match: allows more than one users to personalize their commands.
My Day: it provides a run-down or information you may need for your daily activities. Examples are weather, calendar, reminders, the news, and your commute route.
Voice activated timers, alarms, and reminders.
Integration with Chromecast for TV and entertainment control.
Multi-room audio with Google Home and Chromecast speaker devices.
Amazon Echo
Echo-to-phone calls within the United States, Canada, and Mexico.
Integration with smart home devices.
One Echo device can be used as an intercom to all Echo devices within the home.
Multi-room audio: Group different speakers to play the same sound.
Alexa Blueprints: allows users to customize their own skills within Echo.
Control and manage smart TV entertainment systems.
Email Control: Alexa can access, read, respond to, and delete emails (activated with a 4-digit voice code).
Design
Google Home
The Google Home device has no screen. It is covered with a grey mesh film at its lower half, with a white area at the top. Hidden under the thin surface of the top are LED lights that indicate when the device is on and listening.
This device looks like an everyday item that could be found lying around. Some have even compared it to household items such as air fresheners and Yankee Candles. We assume that the Google Home device was designed this way to blend into any home space easily.
Amazon Echo
The latest generation of the Echo is a slim, cylindrical design. The entire device is covered in a mesh film, with a light ring at the top to indicate when the device is active. Also at the top of the device, there are four buttons to control volume levels and mute Echo.
When the LED ring light is blue, that indicates that Alexa is up and running. When it's red, the device is muted. When it's yellow, that's a sign that you have notifications.
While purchasing your Echo device, there are 5 color options available to match your home's aesthetics.
Sound Quality
Google Home
The Google Home speaker is fine for general audio needs, but it doesn't provide the clarity of a dedicated home speaker system. Many users and reviewers have actually complained that the sound comes out muffled when compared to other speakers. It's simply not on par with the quality of a dedicated Bluetooth speaker.
Also note that if you're used to loud volumes, this speaker may fall below your expectations. The 100% volume is not as loud as you may expect.
Amazon Echo
The Echo comes with dual speakers powered by Dolby. This means that it provides good audio strength. The audio quality is perfect for every day uses. Remember that the Echo is still a small device, so it can't provide both the volume and clarity gotten from hi-fi systems.
This device is great for your indoor music, audio books, radio, and podcasts. But don't expect it to keep a party going any time soon.
Skills
Here are some of the things you can do with these devices.
Google Home
Google Home offers 4,000+ skills. Here are some you may find yourself using.
Voice-activated schedule updates
Facts and information check
Recipe options
Live score updates
Google Translate
Updates on financial statistics such as stock prices.
Play music, news, podcasts, radio, or audiobooks.
Find my phone
Provides nutritional information on ingredients
Games and puzzles
Hidden Easter eggs
Amazon Echo
Echo now offers over 60,000 skills. Here are some of the frequently used options.
Live weather updates
Cocktail recipes
Bible reading
Access to the TED Talk library
Language translation
Integration with Fitbit
Find my phone
Games and puzzles
Check account information with Capital One
Book or cancel an Uber ride
Send someone flowers
Play Jeopardy!
Product Range
This review has covered the Amazon Echo and Google Home products. However, both products are part of full smart speaker ranges developed by their individual brands. Here are the other products available under both ranges.
Google Home
Buy on Google Store.
Google Home Max
Google Home Mini
Google Nest Hub Max
Google Nest Hub
Amazon Echo
Conclusion
Most of the smart speaker features are shared between both the Google Home and Amazon Echo. We cannot conclusively say that one is better than the other. For now, it depends on personal needs. To make your choice, look out for the features that are important to you. Your final choice should be the device that seems better suited to your needs.