As an Amazon Associate, we earn from qualifying purchases. This means that if a reader clicks on a link or an image of the product, we may receive a commission. There is no additional cost to you — it helps pay for hosting and server costs. And it does not affect the quality of the content, as we always recommend our readers the best sources.
For those who are utilizing an iRobot Roomba robotic vacuum cleaner, you may at any rate once go through a few issues with this gadget.
The most widely recognized solution of a lot of customers is to reset the device.
At the point when you feel that your cleaning machine does not manage to charge or switch on, for instance, you had better reset the software to troubleshoot the problem.
So, how to reboot Roomba?
Here, in this post, we will give you the practical guide on providing your cleaning robot with a reset. We do hope that it will make utilizing this little device far simpler.
1. Resetting your Roomba 600 and 500 line
Step 1:
The absolute 1st thing is to ensure your gadget is off.
Move out the machine from its charging dock. Do not forget to switch it off if you need to do the battery substitution. At the point when your vacuum cleaner has its new battery, please switch it on by hitting the device's CLEAN button. As soon as you see the green light shown, release that button.
Step 2:
Follow by holding the SPOT and DOCK buttons simultaneously so as to lead the Roomba robot vacuum's green light to go off.
When it comes to the step, you should sit tight for ten seconds or so.
Step 3:
Once that light is off, quickly release the buttons. Also, bear in mind that the signaling sound following that implies your vacuum cleaner is rebooting.
Step 4:
Next up, place the robot back to the charger for restoring the connection and stand by until you see the green light show up. In case you do not have any clue about whether your Roomba model has rebooted or not, hit the device's CLOCK button.
In the event that you discover every one of the clock settings become cleared, it means your gadget has undoubtedly reset. Otherwise, keep on waiting.
Step 5:
In this step, set your timetable, date, time, and all that… and your robot vacuum cleaner will be prepared to carry out its job.
2. How to reset Roomba 960, other models from the 900 line, 800, and 700 line
Step 1:
First off, you have to hit the machine's CLEAN button. Be sure you hold it down for roughly ten seconds until you see the "rSt" text show up on the display screen of the robot.
Step 2:
After that text shows up, you need to release the CLEAN button. Follow with leaving the vacuum cleaner switched off; at that point, you are going to hear certain strange tones as the signal suggesting your iRobot Roomba product unit has reset effectively.
Step 3:
Keep in mind that you should program your timetable, date, and time again as soon as you reboot the robot vacuum cleaner. Are you wondering why? Every one of the memories and data will get erased when the reset is occurring.
3. How to reset Roomba i7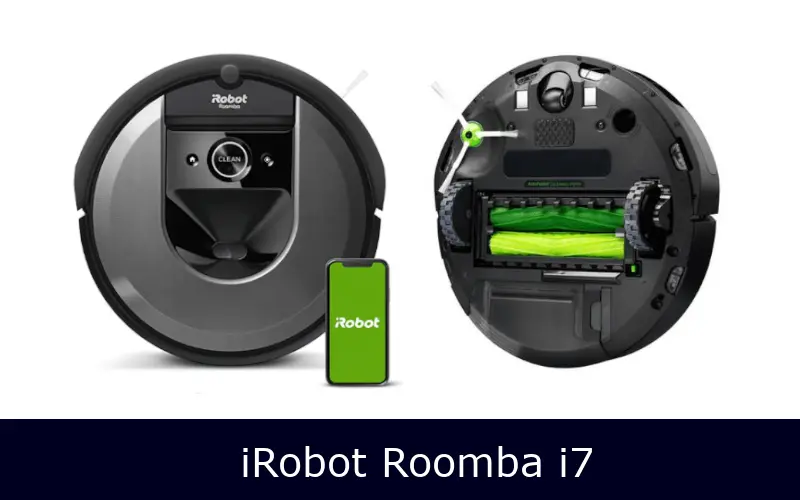 Step 1:
To begin with, hit and hold the CLEAN, SPOT CLEAN, and HOME buttons on your vacuum cleaner's front cover.
Step 2:
In this step, be sure you hold the buttons until you see the CLEAN button's white light ring become bright. Follow with releasing the buttons.
Step 3:
Provide your robotic vacuum cleaner with a certain time to reboot,
Step 4:
Call it done! Your robot has been set to the default values.
Video: How to reset Roomba
The bottom line
So, is it safe to say that you definitely know basic ways of how to reboot Roomba through the guide above?
It is worth noting that you cannot reset the iRobot Roomba gadget always! Rebooting it just helps take care of specific issues, not all that matters. In the event that you are certain that the model is going through problems related to the software, you can try to provide it with a reset.
With that being said, what if you do not have any clue about the reason your Roomba product unit does not manage to function appropriately, mainly the explanation is not from its software? In that light, we suggest you contact the maker or an iRobot Roomba master with little or no delay.
Try not to attempt to deal with the problem when you do not know anything; else, it is highly likely to cause harm to your device!
Do you find the above answers are useful? Then do not forget to share them with those you think may be concerned about them.
Also, feel free to leave your opinions/ questions in the comment section below. We are more than happy to get back to you!
See other Roomba FAQs here.