As an Amazon Associate, we earn from qualifying purchases. This means that if a reader clicks on a link or an image of the product, we may receive a commission. There is no additional cost to you — it helps pay for hosting and server costs. And it does not affect the quality of the content, as we always recommend our readers the best sources.
1. Smart Home Summit
Time: November
Location: Hyatt Regency San Francisco Airport, Burlingame, CA, USA
Official webpage: https://tmt.knect365.com/smart-home/
Target audience: For large enterprises, not for start-ups
Event Fees: > $1000 with a discount for teams
Topics:

Creating a safer & more secure home,
AI & the home of the future,
Connecting Consumer Markets.
The summit focuses on the smart home market landscape and technical challenges. 
Enhanced security is one of the primary reasons residents in the UK buy home automation systems.
If you are a senior executive interested in smart home technology, then this is an ideal event for you. You can also be qualified as VIP guest. For this, you should have a unique technological product and be director/head level or above.
As for speakers, they are top professionals who know the ins and outs of the smart home industry. Notably, some of the featured speakers are from Google, Electrolux, Ecovacs Robotics., etc.
2. Connected World Summit
Time: September
Location: Printworks, Surrey Quays Rd, London
Official webpage: Connected World Summit
Target audience: Smart Home platform providers, healthcare providers, insurance companies, telecom operators, etc.
Event fees: from Free pass to $1300
Topics:

Connected home
Connected city
5G
AI tech world
VR/AR
Connected World Summit started out in 2014 and within 12 months was recognized as the leading Smart Home event in Europe.
The featured speakers include professionals from different companies. For example, there will be principal analysts, strategists, business leaders from Delta Energy & Environment, IKEA Group and BBC. What is more, professionals from Google, Orange, HSBC, and Vodafone will also be presenting at the event.
You will gain an amazing experience if you participate in roundtable discussions and networking sessions. For example, you can learn from existing smart cities deployments worldwide.
3. European Smart Homes
Time: September
Location: Royal Garden Hotel, London, United Kingdom
Official webpage: European Smart Homes
Target audience: Technology providers/consultants, Retailers, Utilities, Telcos, Property Developers, Installers, and Architects, Start-Ups
Event fees: > $1500
Topics:

Retailer's perspective on the evolution of the smart homes market
Evolution of platforms supporting the smart home
Personal data and security of information
Smart home extensions
The questions that will be answered during this Smart Home event:
Is Europe a slow market for Smart Homes?
How to overcome the early adopters and start focusing on the mass consumer market?
What are the upcoming opportunities in the energy, utilities, retail and connected home supply chain markets?
Thus, if you want to hear the answers to this and other important questions, then you should attend ACI's (Active Communications International) European Smart Home event.
The two-day event will bring together key industry stakeholders. The speakers will be smart home professionals from Bosch, TechUK, Kier Living, Enel and other advanced companies.
The key discussions will involve monetization, customer approach, partnership, and interoperability. This is a good opportunity to attend high-quality and informative strategic business event.
4. Smart Home CES
Time: January
Location: Las Vegas, NV, USA
Official webpage: CES TECH
Target audience: Trade-only event, is open to people above 18 years, who are affiliated with the consumer technology industry
Event fees: the full information about pass fees is not available yet
Topics:
CES Conference sessions, which are more than 300, touch almost every aspect of Smart Homes, including key trends and emerging technologies.
If you are interested in the smart home technology you will love the event. Apart from the smart home industry, you will get knowledge about digital health, self-driving cars, sleep technology, smart cities, robotics, sports technology and many other interesting things.
5. AI and Smart Home Expo
Time: December
Location: Tokyo Big Sight, Japan
Official webpage: AI and Smart Home Expo
Target audience: housing manufacturers, architect/design offices, developers, wholesalers, municipalities, etc.
Event fees: You should fill the ticket to get your fee
Topics:

Advertising, Entertainment & Content
Health & Wellness
Home & Family
Internet of Things (IoT)
Product Design & Manufacturing
Robotics & Machine Intelligence
This is a large-scale show of cutting-edge technologies. There you can find building material, housing equipment, building management service, ICT solution, etc. In a word, producers from around the world will exhibit urban infrastructure.
There is no doubt, that this is the best place if you want to find smart home products and technologies to solve various home-keeping problems. Particularly, if you are an entrepreneur, you will carry out face-to-face business meetings with key industry leaders.
6. Shanghai Smart Home Technology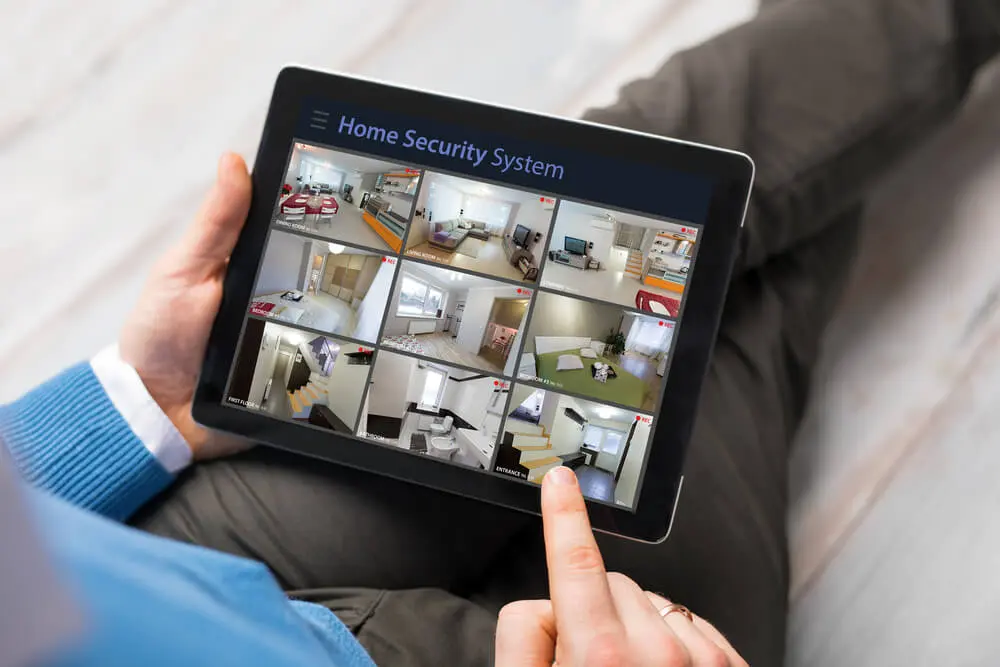 Time: September
Location: Shanghai, China
Official webpage: Shanghai Smart Home Technology
Target audience:

Smart home appliance and smart hardware providers,
Cloud platform technology and solution providers,
Network and wireless control system providers,
Smart home system integration companies.

Event fees: Free and open for trade visitors above 18 years
As a matter of, fact, this is China's premier platform for smart home technology. If you are still hesitating about the show, look at this facts: in 2017, this smart home event had 23,210 professional visitors, a 13% increase over last year, from 49 countries and regions.
Your benefits will be huge, as the Shanghai Smart Home Technology event focuses on technical integration, fosters cross-sector business collaboration and encourages industry players to innovate. Notably, the 2018 show gathers renowned exhibitors to display smart home communication, hardware connecting and voice recognition technologies.
7. Smart Home for Independent Living
Time: March
Location: NEC, Birmingham, UK
Official webpage: Smart Home Tech Live UK
Target audience:

Security wireless systems providers,
Personal alarms providers

Event fees: Event is free
Topics:

Health & Electric Vehicles,
Home Cyber-security,
Smart Technology for Independent Living,
Smart Home: A New Challenge For Insurance Companies,
Health Apps.
As a matter of fact, Smart Home is the UK's most revolutionary event. It focuses on the latest automated home technologies. If you attend the show, you will see revolutionary innovations and world-class speakers. If you want more facts, consider this numbers:
150 seminars
200 suppliers,
Interactive features.
In this event, among the featured speakers are professionals from Bluetooth SIG, Smart Energy GB, Stuart Spice, B9 Systems, etc.
8. 2nd Annual Smart Connected Homes Forum
Time: October
Location: Berlin, Germany
Target audience: delegates, software and solution providers, developers, researchers, managers, engineers are invited to the event.
Event fees: > $2000
This Smart Connected Home Forum is organized by Business Intelligence Services Company based in Europe. By organizing this kind of events the company empowers high tech companies with best market practices for today's fast-changing markets. This two-day event will have 19 speakers, 20 interactive sessions, and one workshop.
As stated on the official website of the event organizer there are many learning benefits. You will understand the importance of partnerships in the Smart Home industry and develop sustainable partnerships.
9. IoT Tech Expo North America
Time: November
Location: Santa Clara Convention Center, CA, USA
Official webpage: IoT Tech Expo North America
Target audience: IoT interested companies and individuals
Event fees: From free to > $1500
Topics:

IoT,
Smart City strategies and global opportunities,
Data analytics uses for IoT
How connected industry and connected transportation work.
Smart Home Technologies is one of the IoT systems. If you want to discover not only Smart Home systems but also other connected devices, it will be very beneficiary if you attend IoT events as well.
IoT Tech Expo North America is the world's largest IoT event. What is more, it brings key industries for exploring the latest innovations within the Internet of Things. This is definitely the conference is not to be missed.
Briefly stated, you will get knowledge about different topics, such as smart building & facilities management, building the connected supply chain, intelligent city and transport management, asset monitoring and management. Moreover, you will also learn about the most innovative advancements in IoT and explore some case studies.
10. Internet of Things Expo
Time: April
Location: Dubai World Trade Centre, Dubai, UAE
Official webpage: Internet of Things Expo
Target audience: tech entrepreneurs, investors, and leaders from across the IoT ecosystem
Topics:

Smart cities,
The blockchain,
Artificial intelligence,
Transportation,
Cyber-security,
Big data, and more.
Internet of Things Expo and Conference (UTC) is the place where regions businesses interested in IoT are gathering to gain more information about the current trends of the industry. Also, it helps to drive the Middle East's digital and innovation-led economy.
The event has 7,511 visitors, 120 exhibitions and brands, 100 talks and 86 countries.
Speakers from Google, IBM, Dubai Silicon Oasis, Aiva Technologies, etc. will talk about how to simplify AI and machine learning to get real results, collaborations, and investments in start-ups. Check the full agenda and you will definitely find the topic you are interested in.
Conclusion
Every year more and more events, shows and conferences are being held and it's becoming more difficult to choose one of them. We hope that this information will be helpful to you. By choosing the right event for you can get answers to your questions about the technology.